[column_one_third first="yes"]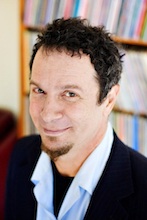 [/column_one_third]
[column_two_thirds]
[boxdropcap]DJ[/boxdropcap] DJ Tom Thump has been DJing and Hosting, Weddings, Corporate Events and Private Affairs across the US for the last 15 Years, bringing just the right touch of style, joy, spontaneity, and professionalism specifically catered to each event.
Every event is different, with some wanting plenty of on-mic talking and highly interactive DJ presence. Others want something more low keyed. Tom can adjust his style of presentation to suit your preference.
His library combines Classic Wedding Fare with the ability to tap into his vast library that also includes Brazilian, Latin, Bhangra and World Music, plus Classic Soul, R'nB, Lounge, House Music and more.
He loves accommodating requests, and will search out any rare, hard to find songs that you desire. He will play your own CD's, Records or MP3s to make it the most memorable experience of your life.
[/column_two_thirds]
[separator]
[medium_button color="dark" url="http://www.djmatteo.com/book-us"]Book Me[/medium_button]
Save