[column_two_thirds first="yes"]
[quote]
[/quote]
[/column_two_thirds]
[column_one_third]
[quote]
Cody, more commonly known as DJ Cocheze, is most notable for his contributions to Hip Hop. However, once you speak with him directly, you'll know he'sa versatile musician – having a genuine love for every genre of music.
[/quote]
[/column_one_third]
[separator]
[column_two_thirds first="yes"]
[quote]Originally from a musical family, Cody expresses himself through music. In the past 10 years he has spent his time touring the world, DJing in places like Europe, Japan, and Africa. A few of those years were spent backing up one of Hip Hop's most influential artists: KRS One.
The art of rocking a party is DJ Cocheze's speciality, and trust me, wether it be 100 or 10000 people, everyone leaves happy. He plays clubs and special events across the country, and continues to be a resident DJ at many Bay Area clubs, underground parties and festivals. Although you may think he's most comfortable spinning Hip Hop, Soul & Funk – he has an extensive library of standards, rock, pop, disco and jazz.
[medium_button color="dark" url="http://www.djmatteo.com/book-us"]Book Me[/medium_button]
[/quote]
[/column_two_thirds]
[column_one_third]
[quote]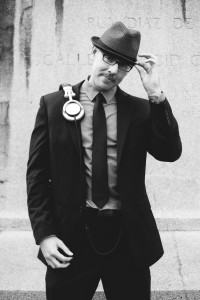 [/quote]
[/column_one_third]
[separator]
Save
Save
Save
Save